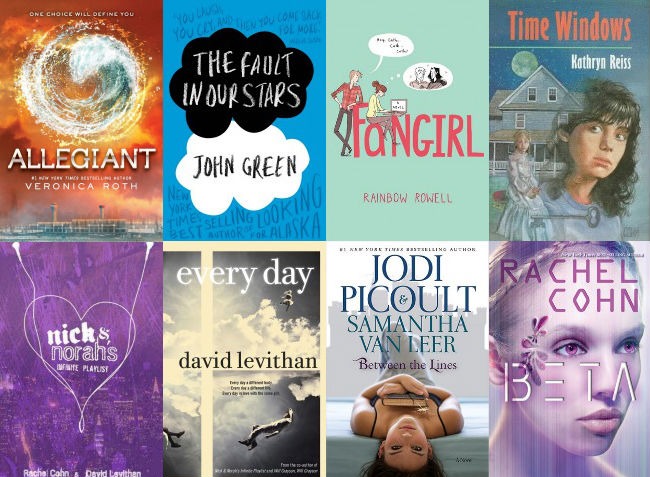 Young-adult fiction, commonly called "YA fiction," has exploded over the past decade or so: The number of YA titles published grew more than 120 percent between 2002 and 2012, and other estimates say that between 1997 and 2009, that figure was closer to 900 percent. Ask a handful of young-adult fiction writers what exactly makes a YA novel, though, and you'll get a handful of conflicting answers.
At their core, YA books are for and about teenagers and pre-teens, usually between 12 and 18 years old, but sometimes as young as 10. Yet more than half of all YA novels sold are bought by older adults 18 or older, and certain titles published in the U.S. as YA are considered mainstream fiction for adults in other countries. Some authors believe the intent to write for young readers is a prerequisite of YA fiction; others don't even realize their books will be labeled as YA until after they finish writing.
Many successful authors say there's no secret to writing for teenagers. Good writing is good writing; believable characters and compelling plots are crucial regardless of who's picking up the book. But many YA authors will also tell you there's something particularly fulfilling and rewarding about writing for teenagers, who often respond to stories they identify with more intensely and gratefully than adult readers do. I asked eight writers and editors how they create characters and stories that feel real to teenagers, even when their world—and the world of the YA books they read—can feel like another planet. Below are eight of their most successful strategies.
---
Think Like a Teen
Rainbow Rowell never set out to be a YA author. Her first book, Attachments, was for and about adults, and though Eleanor & Park is a teenage love story set in 1986, her approach to writing younger characters was the same. It was only after the novel was finished that she learned it would be YA, and even then, the decision was debated. Because Rowell got her start writing for adults—and because the story's relatability defied many adults' expectations of what a "book for teens" was—some readers and reviewers questioned whether the YA label was applicable.
But what clearly makes Eleanor & Park a YA book, a fellow author told Rowell, wasn't just that the main characters were teens. It was that the novel actually saw the world through their eyes. "The perspective was so firmly rooted inside of these teenagers," Rowell says. "You're not looking back or looking down. The narrator is not observing things the people themselves are not." It's the same quality—a lack of narrative distance—that's led many writers to call J.D. Salinger's The Catcher in the Rye the seminal YA text: Readers experience Holden Caulfield's version of events solely through his jaded, smart-alecky point of view.
"I think everyone's got a little teenager inside of them still, and you just have to work to help yourself access that teenager," says Veronica Roth, the author of the Divergent trilogy, whose final installment, Allegiant, is out now. "Every now and then I find myself having a character make a decision that feels very adult without having them earn it, and I have to go back and make sure I'm letting the characters make mistakes they would in real life at that age, like a parent."
When the adult perspective creeps its way into a YA book, readers notice, too. "It's a huge red flag," says Rachel Cohn, the author of the acclaimed Gingerbread series, who says she's vigilant about editing out the grown-up voice in early drafts of her writing. Cohn, who is often asked to review other YA books, calls this distance one of her biggest pet peeves.
"The books I turn away are when the dialogue reads false to me," Cohn says. "It's not that the words are wrong, because that's subjective, but the feelings are wrong to me. It's like an adult observing something."
Find the "Emotional Truth" of the Teenage Experience
John Green's hilarious and heartbreaking The Fault in Our Stars is not a post-apocalyptic, dystopian novel like Divergent or The Hunger Games. But the lives of its protagonists, Hazel and Gus, hardly mirror the lives of their readers, who probably don't have cancer and generally don't fly to Amsterdam to track down reclusive, alcoholic authors. And yet, the book has been a New York Times bestseller for 46 weeks. "I get emails every day from people who are like, 'I'm just like Hazel, except I don't have cancer, I'm not 16, I'm not white, and I'm not female,'" Green says. "I'm like, 'Well, you're not just like Hazel.'"