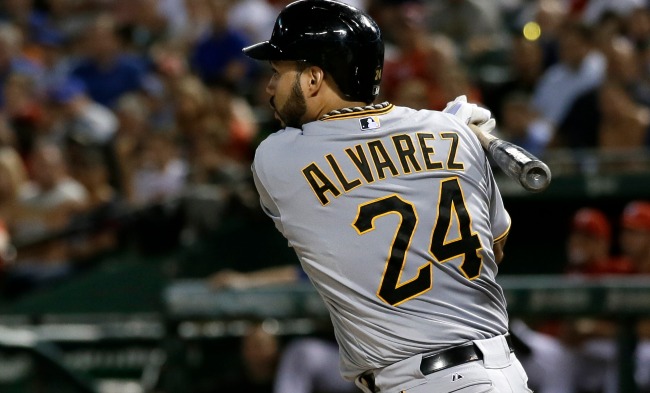 On September 12, 1992, the Pittsburgh Pirates defeated the Philadelphia Phillies 9 to 7 in front of 22,857 fans at Veterans Stadium for their 82nd win of the season. Though the win guaranteed that the Pirates would finish the year with a winning record, the milestone passed with little notice. Pittsburgh was well on its way to a third consecutive National League East division title, after all, and would finish with 96 wins overall.
But the next season, the Pirates didn't make it to 82 wins. Or the year after that. Or the year after that. In fact, in every season from 1993 to 2012—20 consecutive years—the Pirates lost more games than they won, setting a record for futility unmatched in the history of North American professional sports. 
To put the streak in perspective, consider that, in between winning Pirates seasons, Major League Baseball added four new franchises—two of which have won the World Series. Twenty-three teams—including the Pirates themselves—have built new stadiums. In September 1992, Nolan Ryan, the now 66-year-old president of the Texas Rangers, was still an active major league player. Alex Rodriguez was in high school. Bryce Harper, the reigning National League Rookie of the Year, was not yet born.
During the 20-year streak, the Pirates stunk in every conceivable way a baseball team could. They fielded teams that could hit but couldn't pitch, and teams that could pitch but couldn't hit. There were several teams, of course, that could do neither. The Pirates struggled when their team featured veteran players, and they struggled when the team went with a youth movement. No matter what the Pirates did—and the team seemed to try everything—they could not avoid losing.
All baseball teams go through lousy stretches—some much longer than others. But 20 consecutive losing seasons is not supposed to happen. Eventually, a team accumulates enough high draft picks, makes a couple of decent free agent signings, and just gets lucky enough to put together a winning season. But this didn't happen for the Pirates. Whatever went right during these years—and some things actually did—was more than overcome by what went wrong.
The losing was one thing, but the Pirates also endured a series of misfortunes and embarrassments that made it seem that the team was just cursed. To wit:
Once one of the National League's most popular teams, the long years of losing gutted attendance at Pirates games, and the team consistently ranked near the bottom in the league in the category. Even the construction of beautiful PNC Park in 2001, immediately regarded as one of the game's best stadiums, couldn't lure the fans back.