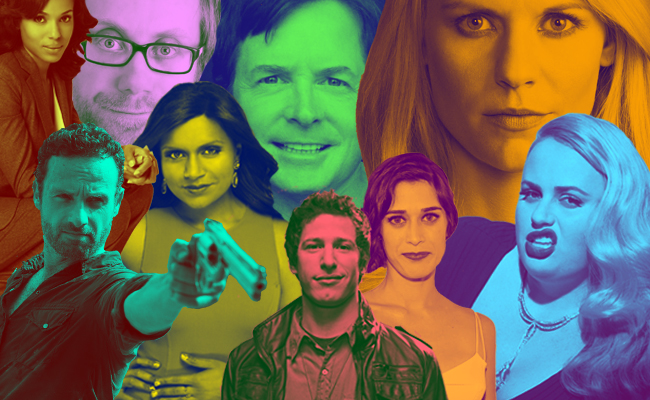 After a summer of binge-watching Netflix originals, tuning in once a week for one episode at a time has never felt more old fashioned. But fall television has plenty to lure you from your laptop: Michael J. Fox makes a comeback, ensemble favorites (Andy Samberg, Rebel Wilson) get their own shows, controversial standbys return to redeem themselves (Homeland), and old favorites make their final runs (How I Met Your Mother). The options can overwhelm, but here's what we'll be watching; consider your fall TV quandaries—to borrow the catchphrase of Scandal's Olivia Pope—handled.
---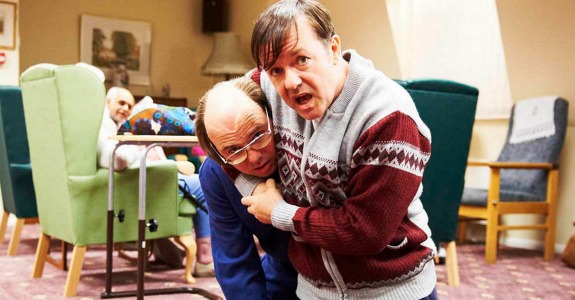 Netflix
Derek
Available on Netflix
Premieres September 12
Ricky Gervais is part of a television show again, and if there's anything to be learned from the past decade or so of TV, it's to pay attention when Ricky Gervais is part of a television show (see: The Office, Extras).
Shot documentary-style a la The Office, Derek follows its middle-aged yet childish title character through his days at work in an assisted-living facility. Gervais, who created and stars in the show, once again wrote from his real-life experience: "Half my family are care workers," he told the Huffington Post.  But his approach may be more compassionate than in the past; Gervais said that if there's a theme to Derek, "it's kindness. Kindness trumps everything."
Early reviews, however, suggest that Derek might be more controversial than Gervais intended. While Derek is "often quite touching," the "possibly autistic" Derek is "a horribly stereotypical character," writes the New York Post's Michael Starr. But critics say his co-stars shine—particularly "Karl Pilkington as angry handyman Dougie and Kerry Godliman as the empathetic facility manager, Hannah.
Watch a promo here.
---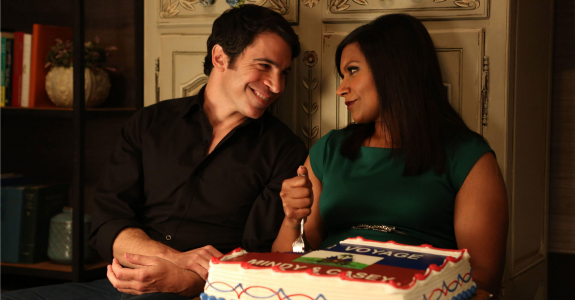 Fox
The Mindy Project
Tuesdays on Fox
Premieres September 17
The romantically inept Dr. Mindy Lahiri returns to work with a new 'do and a new attitude on life following her service trip to Haiti with her pastor boyfriend (Workaholics' Anders Holm). Or maybe the new attitude just comes from creator and star Mindy Kaling, who recently admitted she felt pressure to make her oft-obnoxious character a bit more likeable and a little less nuanced. Either way, expect more guest appearances from famous friends: Adam Pally and James Franco are slated for guest roles, and Justified's Timothy Olyphant is set to play a new love interest. Looks like Mindy's Haiti trip wasn't the romantic getaway it seemed.
Watch a quick preview here.
---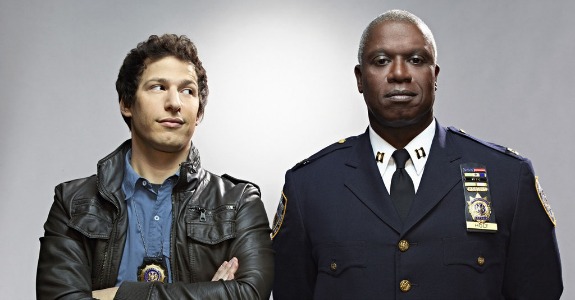 Fox
Brooklyn Nine-Nine
Tuesdays on Fox
Premieres September 17
The latest item on Andy Samberg's hit-or-miss roster of post-SNL projects: a cop comedy in which he plays goony but gifted detective Jake Peralta, who's a little late for his date with adulthood. Things change for the ever-coasting Jake, though, when the strict new police captain Ray Holt (Andre Braugher) takes over as the leader of Brooklyn's 99th precinct.
Co-creator Michael Schur, Samberg told Vulture, thought of Samberg for the role of Jake after seeing his performance in last year's Celeste and Jesse Forever. "He felt that I pulled off some emotional scenes there well," Samberg said. Schur built a solid reputation for himself with his work on The Office and Parks and Recreation, two shows that managed to combine gut-laughter comedy with surprisingly genuine sweetness and depth—so the fact that he recruited the very funny Samberg on the strength of his more serious work bodes well.
Watch a promo here.
---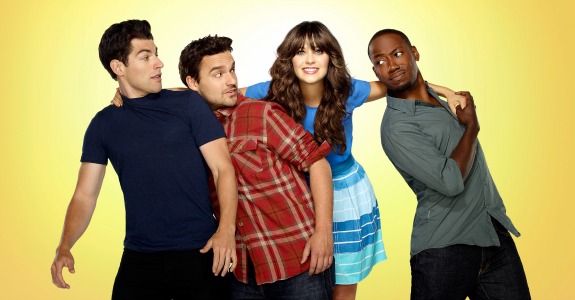 Fox
New Girl
Tuesdays on Fox
Premieres September 17
When we last saw TV's best roommates since Friends, it seemed everyone was getting what they wanted—almost. Jess and Nick are vaguely a couple, but New Girl creator Liz Meriwether says it's not Facebook official just yet. Lovable d-bag Schmidt got another chance with Cece after Taylor Swift put an end her to arranged marriage, but he caved under pressure and fled. Winston finally indulged his love of over-the-top pranks, but he still gets the short end of the character-development stick. Will-they-or-won't-they storylines may continue to dominate the third season, but at least the loft is getting new energy from returning roommate Coach (Damon Wayans Jr., now free from Happy Endings), whom we haven't seen since the pilot.
Watch the trailer here.
---
CBS
How I Met Your Mother
Mondays on CBS
Premieres September 23
After eight just-tell-us-who-the-mom-is-already seasons, fed-up fans can start tuning in earnestly again: How I Met Your Mother is finally embarking on its last go-round, in which Ted Mosby's kids finally find out how their parents met.
Cristin Milioti, a 2012 Tony nominee for her performance as the Girl in Broadway's Once, made her first appearance as The Mother in the final seconds of last season's finale, where she was shown in a train station carrying her signature umbrella and buying a ticket to Farhampton. Which means the show's ninth and final season will be all about fitting the many self-referential narrative puzzle pieces together—and somehow convincing loyal HIMYM fans to accept a new character, someone outside the hallowed circle of the five chummy protagonists, as a suitable life partner for the ever-optimistic Ted.
"We're using this season as kind of like the greatest-hits medley at the end of a rock concert," co-creator Carter Bays told Entertainment Weekly. So expect to see Barney one-liners flying at breakneck speed, musings about destiny and The Universe kicked into high gear, and, of course, at least one more fateful appearance by a yellow umbrella.
Watch a promo here. 
---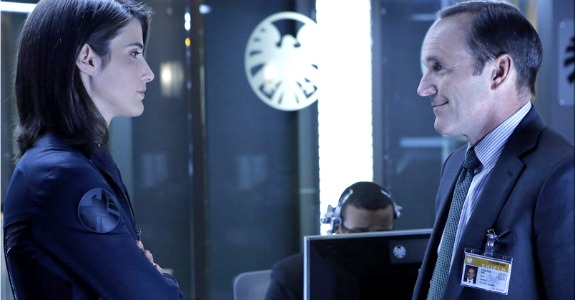 ABC
Agents of S.H.I.E.L.D.
Tuesdays on ABC
Premieres September 24