If you're a filmmaker looking to attract smart, adult audiences and award-show buzz this fall, it seems your best bet may be to set your movie in one of the following settings: out at sea, out in space, or in any year before 1980. Who knows which actors and directors will walk away winners at the Oscars next March, but here are 16 highly anticipated releases that hold plenty of promise.
---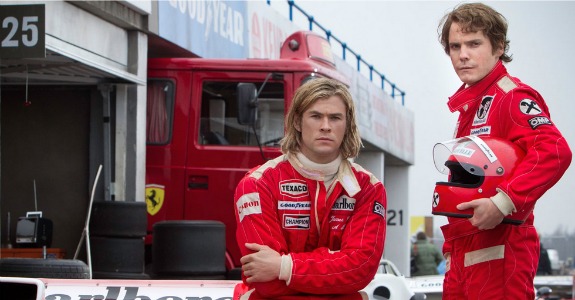 Universal Pictures
Rush
September 13
Ron Howard takes on the true story of two Formula One rivals—Britain's free-spirited, charismatic James Hunt (Chris Hemsworth) and Austria's hyperfocused Niki Lauda (Daniel Brühl)—whose constant one-upmanship in the 1970s pushed international auto racing to both glorious new highs and tragic new lows.
With titles like Apollo 13, Cinderella Man, A Beautiful Mind, and Frost/Nixon on his résumé, director Howard has become one of the most dependable names in American cinema for sturdily enjoyable and affecting films—and Rush explores some of Howard's favorite themes, like the intimacy of male competition and the power of steadfast, unconditional married partnerships. Come for the adrenaline-fueled racetrack scenes and Hemsworth's likable, long-haired James Hunt lookalike, but stay for Catalonia-born Brühl—who you might recognize from 2009's Inglorious Basterds—as the almost sociopathically dedicated Lauda.
Watch a trailer here. 
---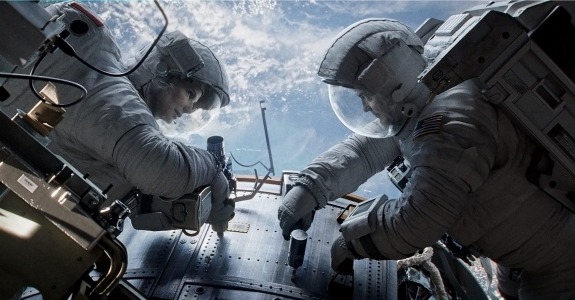 Warner Bros.
Gravity
October 4
Gravity's concept alone captivates and unnerves: Disaster strikes astronauts on a routine spacewalk, leaving them stranded in deep space. Then there are the Hollywood bona fides: George Clooney and Sandra Bullock play the astronauts, and the director is Alfonso Cuarón, whose Y Tu Mamá También and Children of Men many movie buffs consider to be among the new millennium's finest films. Then there are the terrifying, gripping trailers.
Critics say it all adds up to a thrill that's like little else. "I still haven't recovered," wrote The Village Voice's Stephanie Zacharek after seeing the film. Jon Frosch, reporting for France 24 and The Atlantic, called it a "master class in fluid camerawork, bold, unfussy imagery, and special effects that put most recent Hollywood blockbusters to shame."
Watch the trailer here.
---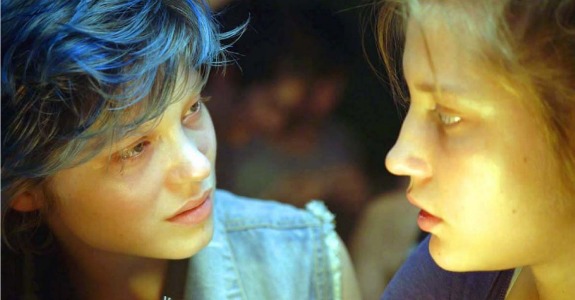 Sundance Selects
Blue is the Warmest Color
October 9
An erotic lesbian romance movie based off a graphic novel? That may sound like a salacious longshot for a possible Oscar contender, and, indeed, the French film has been likened to pornography for its lengthy and explicit sex scenes. But critics are praising Blue Is the Warmest Color not because it's filled with flesh, but because breakthrough performances from Adèle Exarchopoulos and Léa Sedoux nail the emotional roller coaster of a young love tested by socioeconomic class and family loyalties.
Though the author of the original graphic novel has criticized director Abdellatif Kechiche's approach to the sex scenes, reviews have called Blue the female answer to Brokeback Mountain, and the film took home the Cannes film festival's prestigious Palme d'Or prize.
Watch the trailer here.
---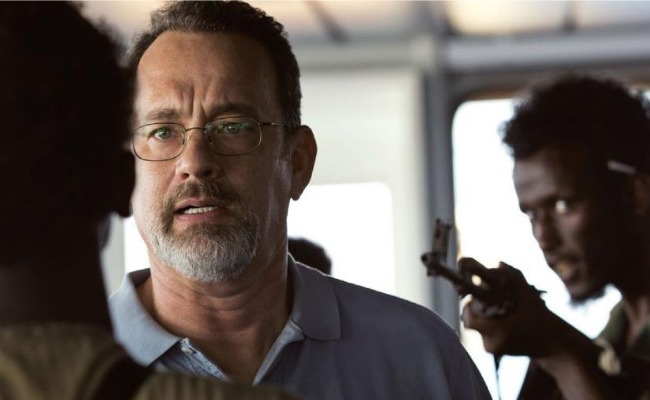 Columbia Pictures
Captain Phillips
October 11
Two-time Bourne director Paul Greengrass already tackled a film about hijacking with the acclaimed 9/11 thriller United 93, so he was a natural choice to bring the most famous Somali pirate standoff to the big screen. Starring Tom Hanks as its titular character, Captain Phillips tells the story of the Maersk Alabama, a cargo ship that was taken over by a handful of armed Somali teens back in 2009—the first time a U.S. ship had been captured since the 1800s.
The film's attempts at humanizing and contextualizing the pirates (all played by Somali immigrants who have never acted before) have been met with mixed reviews, but nearly every critic who's seen the movie has praised the masterful, escalating tension of the movie's final act—impressive, considering it takes place in a tiny lifeboat.
Watch the trailer here.
---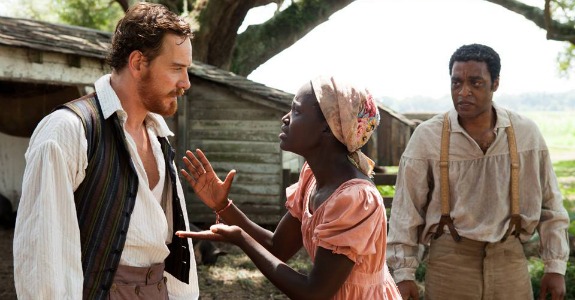 Fox Searchlight Pictures
12 Years a Slave
October 18
It's only September, but there's already serious Oscar chatter—of the Best Picture variety—surrounding 12 Years a Slave. Set in 1841, Steve McQueen's film follows the tribulations of a free Northern black man (Chiwetel Ejiofor) who gets captured while visiting Washington, D.C. and is then sold into slavery. Alfre Woodard and Kenyan actress Lupita Nyong'o co-star as a plantation owner's common-law wife and a fellow plantation slave, respectively; Michael Fassbender, Brad Pitt, Paul Dano, Paul Giamatti, Benedict Cumberbatch, and Sarah Paulson also appear.
But its big-name list of promising performances isn't the only reason critics have been murmuring. According to Adam B. Vary at BuzzFeed, 12 Years a Slave is "one of the only American films to deal head-on with slavery." When it screened last week at the Toronto International Film Festival, viewers were stunned; as Entertainment Weekly's Anthony Breznican reported, the audience "communicated at first mostly in deep exhales and short exclamations" after the film ended, but then "managed to shake off its collective shellshock for a standing ovation."
Watch a trailer here. 
---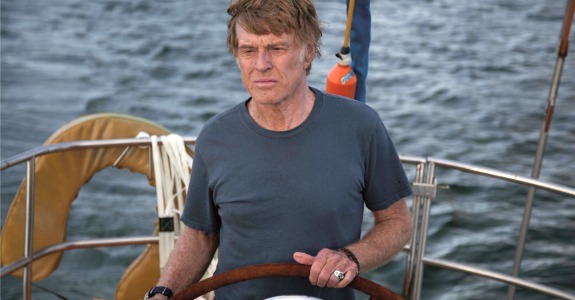 Lionsgate
All Is Lost
October 25
The survival genre still—pardon the pun and the cliche—has life left in it, with recent Oscar contenders like Life of Pi and 127 Hours finding new ways to tell the tale of man vs. wild. All Is Lost, though, doesn't put a twist on the conceit so much as it strips it to its essentials. There's almost no dialogue, and the sole credited actor is Robert Redford, playing a shipwrecked sailor facing storms and sharks.