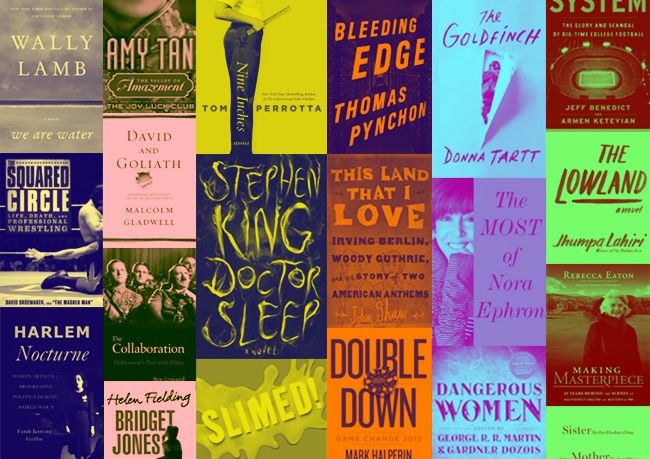 As we move into the back-to-school months of autumn, the always-appealing smell of new books is about to reach peak irresistibility. This fall has already brought a handful of talked-about reads in fiction (Margaret Atwood's MaddAddam), in nonfiction (David Epstein's The Sports Gene), and even in nonfiction about fiction writers (David Shields and Shane Salerno's Salinger), and the remaining months of 2013 offer more promising picks. Whether they're big releases from best-selling authors or works by lesser-known writers poised to delight or enlighten, here are 22 books we're looking forward to.
---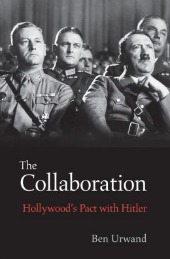 The Collaboration: Hollywood's Pact with Hitler
Ben Urwand
September 9 (Harvard)
As Hollywood courts international audiences more than ever, Ben Urwand's investigation into cinema's darkest time shows just how low the industry has gone to reap profits from across the globe. Following Hitler's rise to power in the 1930s, many American studio heads—several of whom were Jewish themselves—agreed to leave anti-Nazi sentiments off the silver screen so as to ensure access to the lucrative German market. Studios submitted scripts for German approval, changed credits to erase Jewish performers, and canceled any project that was remotely critical of the Nazi party or its genocidal persecution of Jews.
Urwand's decade of archival research uncovers rampant cinematic censorship, but it also brings to light some more horrifying history: MGM not only helped fund Nazi weaponry, but its top Germany executive divorced his Jewish wife at the Propaganda Ministry's request shortly before she wound up in a concentration camp.
---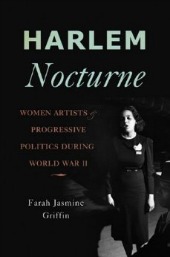 Harlem Nocturne: Women Artists and Progressive Politics During World War II 
Farah Jasmine Smith
September 10 (Basic Books)
Columbia University professor Farah Jasmine Griffin spotlights the achievements of three young, artistically brave black women who lived in Harlem during the Second World War and laid the framework for the Civil Rights movement: writer Ann Petry, dancer and choreographer Pearl Primus, and musician and bebop pioneer Mary Lou Williams. According to Publishers Weekly, the book marks "a giant step to securing the place all three subjects merit in American cultural history."
---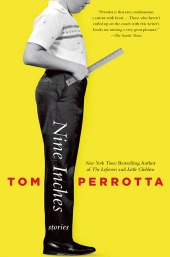 Nine Inches 
Tom Perrotta
September 10 (St. Martin's)
Tom Perrotta returns with his first collection of short fiction since 1994's Bad Haircut: Stories of the Seventies, which eschewed the easy wisecracks about disco and Charlie's Angels in favor of intimate, frank looks at the milestones of small-town youth.
Publishers Weekly deemed Bad Haircut "a convincing portrait of a time of life, illuminating all the profound cruelty and tenderness of adolescence," so take it as a good sign that Nine Inches, similarly, finds depth in the seemingly mundane: an instant, surprising spark of connection between an elderly woman and a benched high-school football player; a fleeting romance between two teachers.
---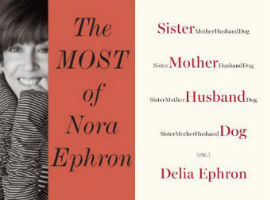 Sister Mother Husband Dog etc.
Delia Ephron
September 17 (Blue Rider)
The Most of Nora Ephron
Nora Ephron
October 29 (Knopf)
When multi-talented writer Nora Ephron died last year, her contemporaries and collaborators—from Lena Dunham to Tom Hanks and Billy Crystal—immediately and ardently remembered in the fondest of ways. The Most of Nora Ephron, a collection of her best and most famous writings, places her final work, the play Lucky Guy, alongside the text of her funny, ferocious commencement address at Wellesley and the famous deli scene from When Harry Met Sally, among others.
Delia Ephron's latest compilation of stories and essays, meanwhile, deals largely with the process of mourning her sister Nora. But the similarly well-rounded other Ephron, also an author and screenwriter, additionally includes humorous musings on their projects together, their relationships with their other two sisters, and why every news station's daily weather report should be replaced once and for all with a how-to-wear-your-hair-today report. 
---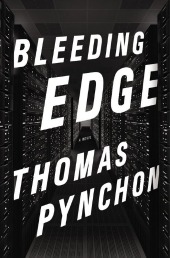 Bleeding Edge
Thomas Pynchon
September 17 (Penguin)
Thomas Pynchon's "technothriller" takes place in his own birthplace—Long Island—and follows single mom and small-time fraud investigator Maxine Turnow as she misadventures through the world of post-dotcom-boom, pre-9/11 New York. When she starts sniffing around the finances of a computer-security firm, though, people start dying—and suddenly Maxine finds herself in a weird web of deception, tangled up with hackers, coders, the Russian mob, and a "professional nose obsessed with Hitler's aftershave."
Bleeding Edge is Pynchon's eighth novel; his previous seven, most notably his 1974 National Book Award winner Gravity's Rainbow, have been hailed for their intense complexity, as well as sometimes called "unreadable." 
---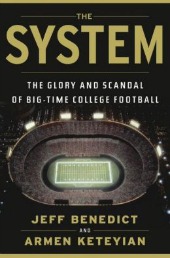 The System: The Glory and Scandal of Big-Time College Football 
Jeff Benedict and Armen Keteyian
September 17 (Doubleday)
It's common knowledge, by this point, that there's more than a little casual corruption happening in college sports. But when an investigative reporting team gained unprecedented insider access and then spent almost two years observing some of the nation's most football-fanatical schools, they were both fascinated by the grand infrastructure of college sports  and shocked all over again by what they saw and heard. Some of the darker accounts in the book describe a student "hostessing" program to lure in University of Tennessee recruits, and hushed six-figure payments to Texas A&M recruits' parents.
Jeff Benedict is a Sports Illustrated feature writer and author of several books examining the intersection of sports and law (perhaps most famously Pros and Cons: The Criminals Who Play in the NFL), and Armen Keteyian is an 11-time Emmy winner who regularly contributes to Showtime's 60 Minutes Sports. Given their credentials and their chosen subject matter, their first book-length joint effort could have some explosive consequences.
---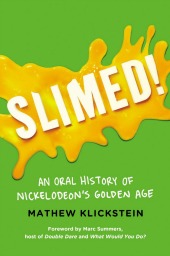 Slimed!: An Oral History of Nickelodeon's Golden Age
Mathew Klickstein
September 24 (Plume)