Bombast? Bathos? That's the point. The the original production has endured because it gave audiences exactly what they wanted.
Universal / NBC / ITV / AP Images
Early reviews of Les Misérables are not very promising. As of this writing, Tom Hooper's cinematic adaptation of the hugely famous musical has a score of 55 on Metacritic. (In a particularly harsh review, Entertainment Weekly's Lisa Schwarzbaum said the movie made her long for the guillotine.) A common theme is that for all its impassioned intentions, the film is an exhausting 157 minutes of vibrato and pathos and extreme close-ups on its weepy stars.
Related Story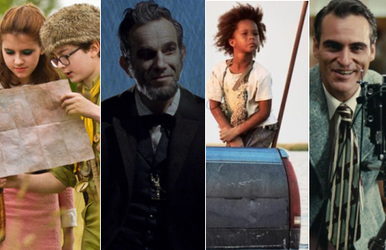 Les Mis fans will be discouraged by none of this. When it first opened in London in 1985, Alain Boublil and Claude-Michel Schönberg's musical adaptation of Victor Hugo's novel also received very mixed reviews and complaints that the three-and-a-half hour show was overlong and overwrought. Of course, this did not stop it from becoming an international sensation and the third longest running show on Broadway after it hopped the pond. When I see the film next week, I intend to revel in every quivering note and cheer at each call to revolution. The point of Les Misérablesis its pure bombast: the way that it steamrolls any suggestion of cynicism with yet another soaring refrain.
A relic from the heyday of the '80s mega-musical (its peers include Cats and The Phantom of the Opera), for many of its fans Les Mis served as an early introduction to Broadway. I also suspect that it's a prime example of a cultural experience that you must encounter when you are young or you will never wholly embrace it. Fans of the musical are legion, and they come in all ages, genders and nationalities—but the onslaught of emotion released over the course of the production is best absorbed in a state of pre-irony vulnerability. (For a taste of this fandom, visit les misérables confessions.)
My affinity for this musical epic about redemption, first love and doomed revolution is at least partially rooted in nostalgia, and the fact that I fell in love with it at a time when I had not yet developed any emotional armor. There was a distinct period in my very early teens when if the original Broadway cast recording of Les Mis wasn't on my CD player, it was only so that Miss Saigon could get some airplay. Embarrassingly, my friends and I used to harmonize to our favorite song, "On My Own," on the bus ride to middle school. We had no use for boring, flaxen-haired Cosette (the emblem of the show) who gets the guy in the end. It was the resourceful, lovelorn street urchin Éponine who inspired us. "On my own, pretending he's beside me" is a poignant anthem for a girl who, at the advanced age of 12, fears she will never find love.
The current Glee era seems like an opportune time to dust off the beloved musical and dress it up as extravagantly as possible for a film audience. But Les Mis has remained a constant presence in popular culture—largely due to national tours, revivals, and anniversary concerts—also because it has a tendency to pop up in unexpected places, like an episode of Seinfeld where George can't get the song "Master of the House" out of his head, or a memorable scene in the first season of Dawson's Creek. (Even my bus rendition of "On My Own" can't have been as painful as Katie Holmes's version.)