By John Tierney
If you've been attentive to the growing series of posts here under the banner of the American Futures project, you know that Deb and Jim Fallows have been examining  small, resilient American cities that are home to intriguing innovations and entrepreneurship. A few days ago, as part of the project's recent focus on Burlington, Vermont, I took a look at two of the three great colleges there.  Now let's look in on the third, Champlain College. You'll see why this one fits the project's ongoing "American ingenuity" theme.
If you could design your ideal college from scratch, what would it look like? Mine would look something like the following. Students would acquire training that makes them immediately employable. They'd take courses in the liberal arts that would sharpen their skills in writing, analysis, and reasoning. And they'd graduate with some real-life knowledge, such as how to interview for a job. There'd be no tenure for faculty, but instructors would be made to feel they're valued members of the enterprise. And administrators would constantly ask themselves "how can we prepare students for what the world needs of them?"
While you're busy designing your version of the ideal, I can take a nap or go fishing, because somebody has already built mine: Champlain College. It is doing everything I've described and, in the process, is gaining the attention of the higher-ed world. The words I've heard used to describe Champlain include innovative, nimble, adaptable. A professor from nearby St. Michael's College told me, with unabashed admiration, "Champlain is always asking itself What works?"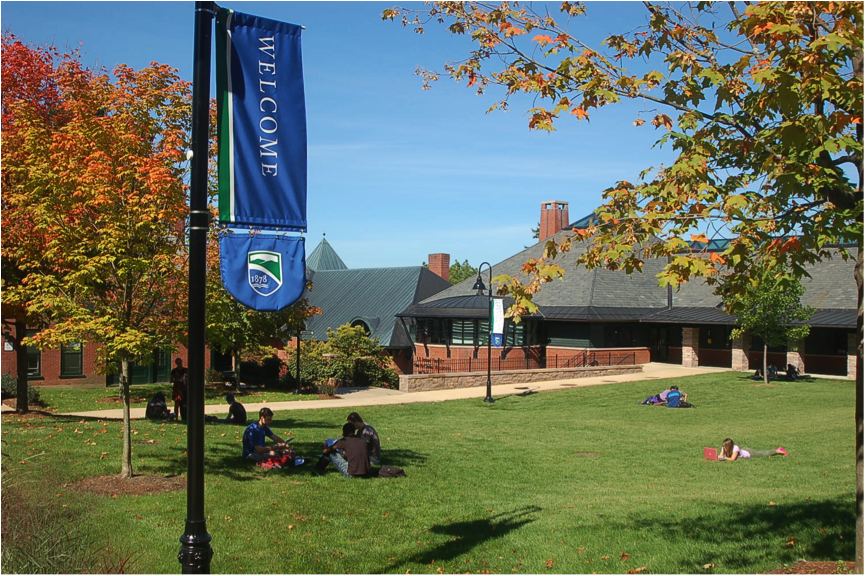 Founded in 1878 and long known as the Burlington Business College, Champlain assumed its current name in 1958, when it had only 60 students in various associate's degree programs.  Starting bachelor's degree programs in 1991, the college now enrolls 2000 undergraduates – an enrollment cap it committed to several years ago in an agreement with the student-rich city of Burlington.  When it launched its bachelor's programs, this college long known for training secretaries and accountants, began to reinvent itself, earning respect for its enterprising spirit.
The dominant ethos of Champlain – that "what works?" mentality – intensified when David Finney arrived from NYU in 2005 to become president.  Finney quickly instituted what he calls a "three-dimensional education" program, an undergraduate curriculum consisting of interdisciplinary liberal-arts courses, a life-skills program, and training for a career.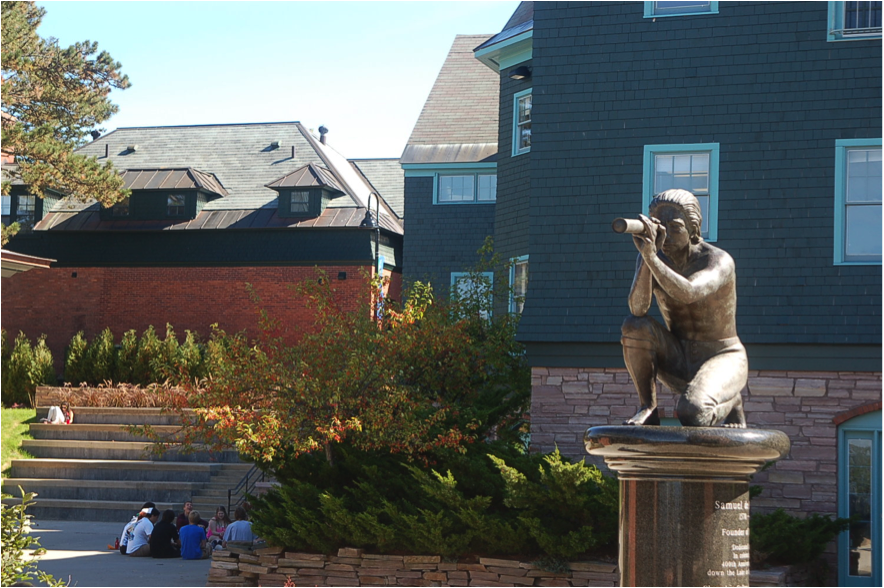 Though it's a career-focused college, Champlain requires its students to take a core curriculum of liberal-arts courses over four years to enhance intellectual discipline and critical thinking. Believing that "American higher education has really lost its way with general-education courses," Finney told me that when he arrived in his new job, he decided to spend all of his "honeymoon capital" as new president to replace the "hodge-podge of courses" that formed the liberal-arts core. He assembled a faculty task force to design a revised core aiming to build habits of mind students will need "not just as they're leaving here," Finney says, "but over their lifetime."
A painstaking process of reinvention led to new core courses designed to help students develop global awareness and strengthen their analytical and reasoning abilities, critical reading skills, and writing proficiency. These courses have no tests. The work is heavily oriented toward writing. Classes consist mainly of discussion and project teamwork rather than lectures. Students and faculty are active learners together.
A second component of Champlain's undergraduate education comes through its required "Life Experience and Action Dimension" program, which has two parts: (1) some real-world education, emphasizing financial literacy and sophistication (developing a budget, making sense of credit cards, understanding how employee benefits work and why they're important, etc.) and job skills (marketing oneself, negotiating business contracts, and developing skills in interviewing, networking, etc.); and (2) a community-service element that puts students to work helping Burlington's needy and simultaneously broadening cultural awareness and a sense of engaged citizenship.