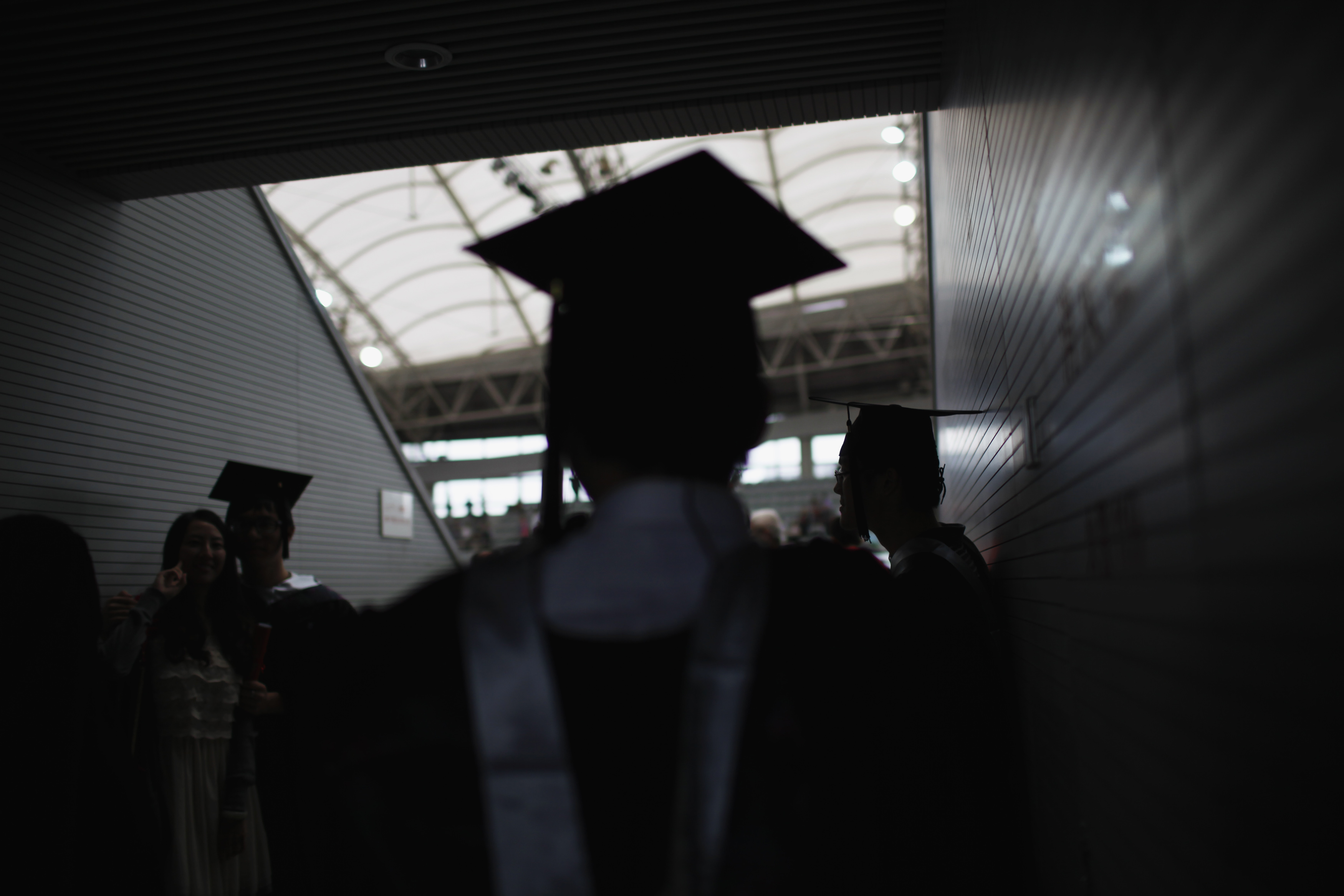 At the end of four years of college, graduates can write a well-researched thesis paper, present a group project and, on occasion, procrastinate with the best of them.  What they haven't been taught is the ins and outs of signing a lease or how to make a case for a raise. This lack of preparation is a concern for a lot of people: 62 percent of Americans believe that colleges and universities are only doing a "poor" or "fair" job of getting their students ready for post-graduate life and the working world, according to a recent survey by Northeastern University.
"By the time you're a senior in college, you're the best at your profession. Nobody's better at being a student than a college senior," says Mike Sciola, the Associate Vice President of Institutional Advancement and Director of Career Services at Colgate University. "Then in May…we lay you off."
Sciola says the way to make post-grad life less daunting and keep students from feeling lost is to teach them about the realities of the workplace even before students arrive on campus.  Institutions like Colgate, Wesleyan and Tulane working to implement changes in their career service offerings to make it possible for students to have a well of knowledge and connections to draw on well before their senior year.
"What the institution needs to understand is that unless [the school] has been thoughtful, and has invested resources, time, and strategy into helping students transition from their first profession to their next, [the students] are going to have a really rough time," Sciola says.  "It's no longer good enough to have a career center that's reactive or transactional. 2008 and 2009 fundamentally changed the experiences of seniors graduating into the workplace. And it's not going back."
Mary Alice McCarthy, a senior policy analyst for the New America Foundation's Higher Education Initiative, agrees. She says seeing tangible return on investment in career development has become an issue of the utmost importance because of the rising costs of higher education.  The recession only increased the urgency to examine it further. "The kind of data we need is longitudinal data…what we need is better outcomes data from higher education institutions so that we know over time what models are the most successful for people, so parents and students can make a determination about what works well for them. The more options the better," said McCarthy. 
The career development model that Colgate University and Sciola are betting on is a recently revamped series called "Real World." The 18-year-old program was once a three-day career immersion event each January, but last year it was expanded into a full-year suite of programs.  Sciola says that starting the job hunt during the second semester of senior year is too late, especially when employers use the summer before to recruit. "We start in September with a big networking event on-campus where we teach networking skills, have 100 alumni back on campus and set up alumni panels.  We also throughout the fall and spring semesters run a series of workshops and events that are all designed to help students transition into life after Colgate."  That means students learn about everything from knowing their worth in a salary negotiation, to finding an apartment, dressing for success and buying a car. Over winter break, the school also holds networking events in the five major cities where Colgate students wind up, Boston, New York, Washington, D.C., Chicago and San Francisco. "We're arming them with the information that they need to be good self-advocates…The 'Real World' branding is a full-year strategy to get our students prepared and launched," said Sciola.