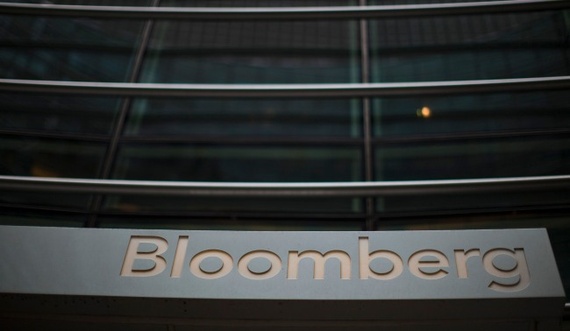 A prominent Hong Kong-based journalist has called on Daniel Doctoroff, Chief Executive Officer of Bloomberg L.P., to step down from his role as chairman of the Committee to Protect Journalists' (CPJ) annual International Press Freedom Awards dinner on Tuesday in New York because his company is engulfed in a press freedom controversy of its own, involving its China reporting team.
Ying Chan, who was an honoree at the same dinner 15 years ago, called on Doctoroff to relinquish CPJ's podium in the wake of the suspension of Hong Kong-based Bloomberg reporter Michael Forsythe on November 13. Forsythe was a leading member of the company's respected China news team. Bloomberg employees told The New York Times that Bloomberg's Editor-in-Chief Matthew Winkler said the company would not publish the China team's latest long-term investigations on the financial ties of China's top leaders to powerful business interests. The employees characterized Winkler's moves as self-censorship to protect the company's interests in China, the world's second-largest economy, which lacks a free press.
Winkler and Michael Bloomberg, the outgoing New York City Mayor who owns the company, have aggressively denied the self-censorship allegations, saying instead that the contested stories are not ready for publication.
"As a former recipient of the [CPJ's] Press Freedom Award, I think Doctoroff should withdraw from the dinner or he should be disinvited," Chan, now a Professor of Journalism at Hong Kong University and the founder of its Journalism and Media Studies Center, said in an email.
The CPJ Awards dinner on Tuesday is set to honor four journalists from Ecuador, Egypt, Turkey, and Vietnam who, the New York-based organization's website says, "face imprisonment or other persecution for exposing realities." The CPJ 2013 International Press Freedom Awards, is, the site says, "an annual recognition of the courageous reporting that defines free media."
Forsythe was a part of the team that won Asia Society's Osborn Elliott Prize and a George Polk Award for "Revolution to Riches," a series reporting on the secret wealth of China's leading Communist Party families. On November 13, he was suspended by Bloomberg and escorted from the newsroom in Hong Kong. Forsythe's dismissal followed a front page New York Times story on November 8 in which four unnamed Bloomberg employees alleged that Winkler, in an October 29 conference call, said the company would not publish their latest investigative story even after editors and the Bloomberg legal team had approved it. The Bloomberg journalists told The Times that their work would not be published because Winkler cited concerns on the call that the company would lose its ability to operate in China. Bloomberg's website has been blocked by government censors in China since late last year when the investigative team's "Revolution to Riches" stories first ran.
Forsythe has not commented on his release from Bloomberg, but told ChinaFile that he is "unemployed and looking for a job."