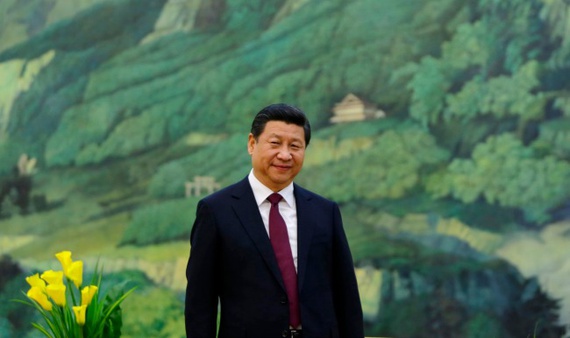 For lovers of clear, concise language, Chinese politics are a nightmare. First, there is the name of the country's highest governing body: the Standing Committee of the Politburo of the Communist Party of China's Central Committee. Then, there are the names of political meetings, the most recent of which was the Third Plenary Session of the 18th Party Congress. And finally there are the empty slogans; in the communique released just after the Third Plenum's conclusion last week, China's leaders promised to "comprehensively deepen reforms." 
If this language seems vague and boring, well, that's the point: Chinese politics are designed to attract as little attention as possible. But in the week since the Third Plenum's conclusion, the event has already earned a reputation as China's most important political gathering in many years. From a policy perspective, the changes announced in the 60-page "decision" last Friday mark the strongest commitment to social, legal, and economic reform than we've seen in years, largely delivering on Yu Zhengsheng's (China's 4th ranking official) promise that the changes would be "unprecedented."
Right now, these reforms merely exist on paper. There's then the question of implementation, which, in China's multi-layered system of government where local officials face different incentives than national ones, is never a given. Finally, and most importantly, there's the question of whether these reforms will have their intended effect on the country's society and economy. 
But beyond policy reform, the legacy of the Third Plenum may have more to do with politics than with policy. Xi Jinping, China's newish president, demonstrated that he was firmly in charge, forming two new government bodies to streamline national security and economic policy. Unlike his predecessor Hu Jintao, who took years to consolidate his control of China's government, Xi appears to have managed this trick in his first year in office, giving a sense that the Third Plenum may just be a prelude to bolder reforms down the road.
***
What are the key takeaways from the Plenum:
The One-Child Policy Is on Its Way Out
In 1979, when the Chinese government announced its "family planning policy" restricting families to just one child, a huge and booming population appeared to be China's biggest demographic problem, and the chief impediment to the Communist Party's goals to strengthen the country's economy. 
Enforcement of the one-child policy has also led to egregious human rights abuses, as women, especially in rural areas, found themselves subject to forced sterilization from quota-seeking local officials. Sex-selective abortion, undertaken due to the traditional Chinese preference for male offspring, has created a gender imbalance so severe that Chinese leaders have openly worried that the country's excess young men may be unable to find marriage partners.
Given the scale of these problems, the Third Plenum's reforms are modest in scope; now, only families in which one or both parents were themselves only-children will be permitted to have a second child. And even then, parents who wish to have a second child will have to petition their provincial government, who have been given significant leeway in implementation. These administrative hurdles will dilute the actual effect of the reform which, given the damage done to China by the policy, are probably too late anyway. 
But nevertheless, millions of Chinese families have now gained slightly more freedom in planning the size of their family, a fundamental human right long denied them.
"The Rule of Law" Takes a Baby Step Forward
The Third Plenum decision also announced the abolition of the laojiao, a system in which suspected criminals are sentenced without trial to "reform through labor" for an unspecified duration of time. The laojiao, a holdover from the Maoist era, attracted controversy over the years and had become something of an anachronism in modern China. However, its abolition doesn't mean that labor camps will disappear in China; instead, those sentenced to them will have gone through proper legal channels. Likewise, the Plenary announced an intention to reduce China's ghastly number of judicial executions, which fell from an estimated 12,000 in 2002 to 3,000 last year.
The Economic Transition Begins
In 2007, in a moment of candor, then-Prime Minister Wen Jiabao called the Chinese economy "unbalanced, uncoordinated, and unsustainable." What he meant was this: The country's growth model relied too heavily on exports (which can fluctuate along with the global economy) and investment (which face diminishing returns over time) and not enough on consumption growth, a crucial component to stability.