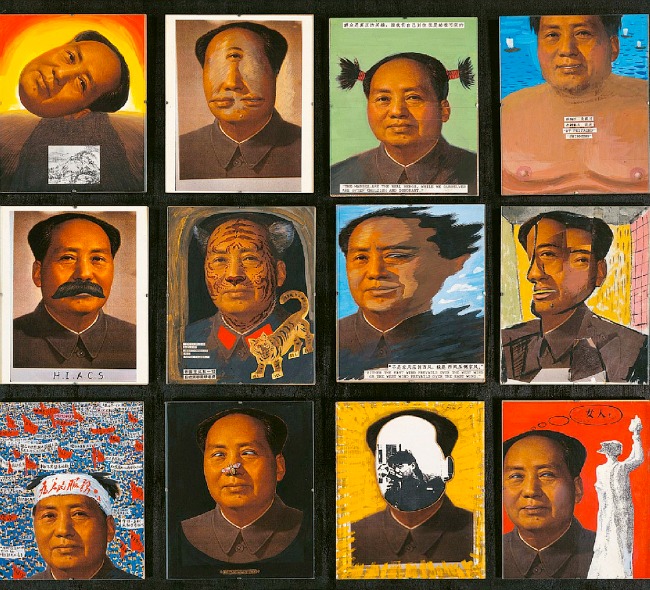 On the third floor of an unremarkable building on Shanghai's waterfront, an elaborate exhibit sits nearly empty of visitors. Hung on crimson walls, "Red Star Over China: Chinese Communists in the Eyes of Foreign Journalists" celebrates close to a dozen foreign journalists who wrote about the Communist Party's rise to power in China in the 1930s. During part of the Red Army's strategic retreat from central China, known as the "Long March," the writers interviewed Communist leaders like Mao Zedong and Zhou Enlai, and several joined the troops when they eventually set up camp in the northwestern city of Yan'an.
The exhibit is named in honor of a book of a similar title by Edgar Snow, a journalist who covered China for The New York Sun and London's Daily Herald. Many of the other featured reporters also worked for mainstream media outlets, including Britain's Daily Telegraph and United Press International (UPI), then a major news wire service. According to the exhibit, most of these writers had sympathy for the Communist cause, and the curators at the archives trumpeted this proudly.
"With their pens and their cameras, they presented to the world a fair and true image of the Chinese Communists."
"With their pens and their cameras," the introductory note read, these journalists "presented to the world a fair and true image of the Chinese Communists and the People's Army, who, though equipped with inferior arms, were fighting heroically at the forefront in the struggle for national liberation."
This kind of language continued throughout the exhibit. Placards extolled the "epic deeds of the Chinese army" and assured that "in this new century of glory and prosperity, the red star is shining brighter." The journalists themselves were no less effusive.
"Communist success was founded on empirical psychology and not on any pretentious political philosophy," wrote Jack Belden, an American correspondent for UPI. "The Celestial Reds won the people to their cause not by any process of reasoning, but by arousing the hope, trust, and affection of the people." According to a New York Times reporter embedded in China at that time, many members of the foreign press corps relied on Belden for information from the front lines of the Red Army. Belden later went on to report for Time and Life magazines.
Another writer, Agnes Smedly, was a known Communist sympathizer and served as a spy for China and the Soviet Union, according to PBS. During the Japanese invasion of China in the late 1930s, she reported for left-leaning publications like Germany's Frankfurter Zeitung and Britain's The Manchester Guardian, known today as The Guardian. Smedly's support for the Red Army was even more pronounced than Belden's. "The Chinese Communist Party is great," she wrote, "The Chinese people are great. What I have done is just, as a correspondent, to convey to the people of the world the righteous war, waged by the Chinese people under the leadership of the great Chinese Communist Party, in a truthful way, without exaggeration or deprecation."