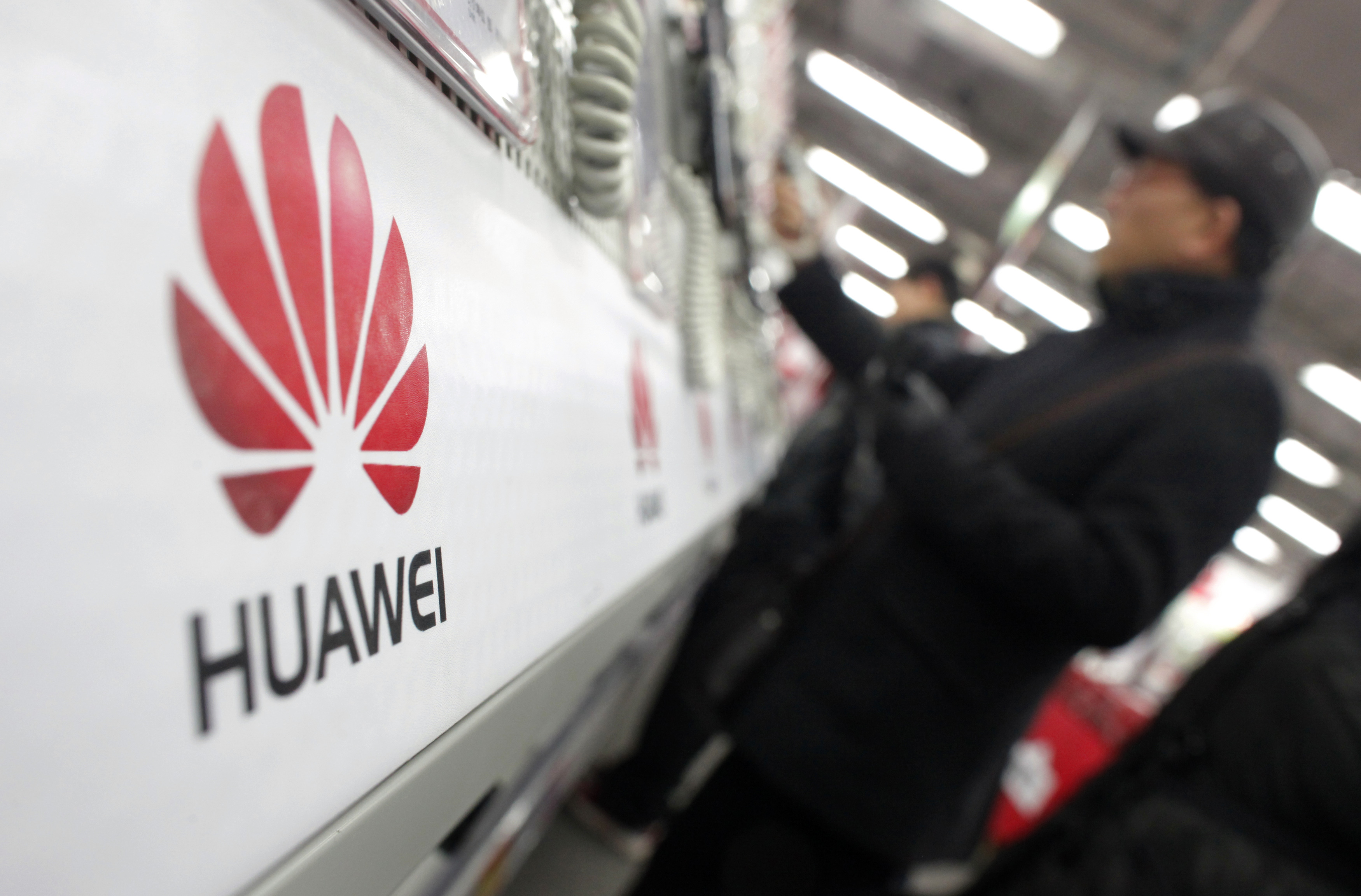 (Carlos Barria/Reuters)
With all of the recent revelations about the U.S. National Security Agency's surveillance programs, it must be hard for the Chinese telecom equipment manufacturer Huawei not to gloat a little bit.
After all, the leaks from former contractor Edward Snowden showed that the NSA enlisted U.S. technology companies to enable its snooping on global telecommunications networks—which is exactly what U.S. intelligence officials have accused Huawei of doing on behalf of the Chinese government.
Until now, Huawei has largely declined to directly address Snowden's leaks and what they might mean for its business—a touchy subject since many U.S. firms are now seen as potential NSA collaborators, and analysts have estimated that the leaks could end up costing the US technology industry as much as $180 billion in lost business.
But with Huawei still largely blocked from operating in the U.S., and its American competitors facing new challenges in the rest of the world due to the NSA leaks, the company is trying to take the high road by calling for transparency and global standards to restore trust in the industry.
"It is time to press the reset button on the security challenge and ask ourselves if we wish the future to be different from the past, and indeed today, in what way will we work together to define and agree new norms of behavior, new standards, new laws and create a new realism in the balance between privacy and security," John Suffolk, Huawei's global cyber security officer, said today in prepared remarks for the Seoul Conference on Cyberspace.
Huawei's newly released cyber security white paper urges the IT industry to share best practices, develop a framework to reconcile conflicting national laws, and create simplified requirements for suppliers in the global supply chain. Although short on specific recommendations, the paper also lays out Huawei's own policies and procedures for making sure that its own products are secure.
"Someone recently said to me that government spying is probably the second-oldest profession in the world—that is never going to change," Suffolk told reporters in Seoul. But Snowden's leaks are "already changing the debate," he said. "The reality is you're seeing countries who are seeing we want to bring things back to our borders … I think we'll see a lot more openness and transparency from the IT industry. We have lost a little bit of trust as an industry based on what's happened."
The Guardian, the New York Times and Pro Publica drew on documents obtained by Snowden to report that the NSA was "collaborating with technology companies in the United States and abroad to build entry points into their products," without identifying the companies that participated.
Given the huge levels of distrust in today's technology industry, Huawei's idea of finding common standards that all governments and private sector firms will adhere to is bound to be a Herculean task. Rightly or wrongly, Huawei has become a magnet for Western fears about China's rapidly growing technology sector, along with its counterparts like ZTE and Lenovo. This week financial markets largely dismissed reports that Lenovo might bid for troubled smartphone maker Blackberry, for example, because of doubts that the deal would be approved on national security grounds.
Huawei has repeatedly denied accusations that it is in league with the Chinese government. "We can confirm that we have never received any instructions or requests from any Government or their agencies to change our positions, policies, procedures, hardware, software or employment practices or anything else, other than suggestions to improve our end-to-end cyber security capability," said Huawei deputy chairman Ken Hu, in a forward to the company's white paper. "We can confirm that we have never been asked to provide access to our technology, or provide any data or information on any citizen or organization to any Government, or their agencies."