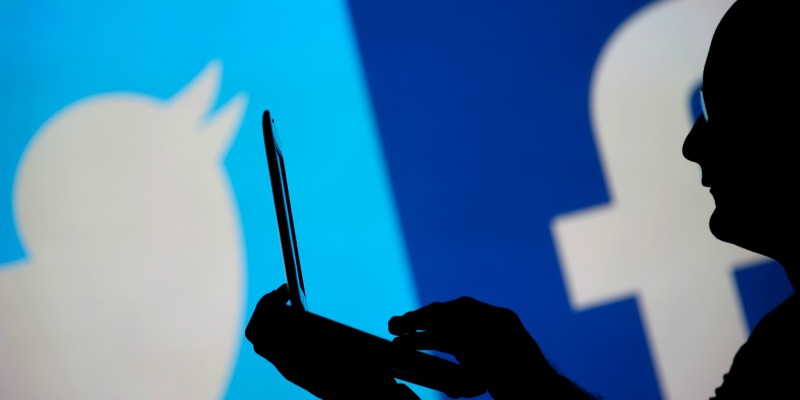 REUTERS
In 1996, Congress cleared the way for the modern Internet with a single short statute. Technically, it was known as Section 230 of the Communications Decency Act. But you can think of it as the law that gave us websites like Reddit, Craigslist, Digg, and perhaps all of social media.
Section 230 states, essentially, that websites cannot be sued or prosecuted for content posted by their visitors.* It was passed, in part, to undo the effects of a New York court ruling that held they could be. So for instance, if a Facebook user writes something libelous on their wall, Mark Zuckerberg doesn't have to worry about anybody hauling his company into court. The Electronic Frontier Foundation has called Section 230 "the most important law protecting Internet speech."
But section 230 has also been economically powerful, perhaps in ways Congress couldn't have foreseen. It was simple and intuitive to understand for entrepreneurs and didn't require a lawyer to implement. As a result, it has functioned as a permission slip for the whole Internet that says: "Go innovate." Entrepreneurs have responded by founding the user-generated content sites we know and love today.
If Capitol Hill is interested in supporting the next great generation of entrepreneurs, it would be wise to look at laws like section 230 as a model for the future. We need more permission slips for innovators, and fewer vague and legally treacherous regulations that stop them in their tracks.
Do No Harm
Washington's job in fostering national innovation isn't always to actively encourage it. Sometimes, the best policy is simply not stifling it. As Ben Huh, CEO of the Cheezburger Network put it to me recently, the most important thing the government can do is avoid "careless acts burning down innovation."
And on that front, Washington has had a fairly poor track record in recent years.
Take the state of America's copyright system. Congress last made a substantial revision to it in 1998, three years before the iPod, six years before Google Books, and nine years before the Kindle. Those changes, as well as others that came years before, were pushed by major lobby groups to greatly expand the impact of copyright law beyond its traditional purpose, scope, and length. In so doing, the abdication of copyright's constitutional purpose and our founders' intent has inhibited content creation and innovation and hurt the public.
The results are a body of law completely at odds with the way we use technology today (as well as the needs of new content creators). Backing up a DVD, streaming your own music collection from the cloud, unlocking and jail-breaking your phone, and creating subtitles of films or read-aloud functionality for books to help the blind and deaf - are all illegal or on legally precarious territory. 
The most dangerous part of our current copyright regime for entrepreneurs, however, is the legal uncertainty it has created. Because so much of the law is ambiguous, content owners have been able to sue young, innovative companies into extinction, even if their services turned out to be legal. The companies that pioneered the DVR and the digital music player, for instance, were both bankrupted before their technology was ultimately vindicated in court.  Today, companies like Aereo and Dish Network** have to go through litigation to keep their products on the market.
When there is this level of uncertainty, innovation requires massive investments to weather the legal costs, and the few market participants who can afford to do so are usually large corporations. The VCR went through a serious and drawn-out fight for existence. Sony was ultimately able to win the legal battle to sell the first VCR, the Betamax, only because they had the legal resources for nine-years of multi-million-dollar litigation. In the eighth year the VCR was found to be illegal in the 9th Circuit, and they were able to appeal it to the Supreme Court where it was upheld by one vote (and on the narrowest of holdings).