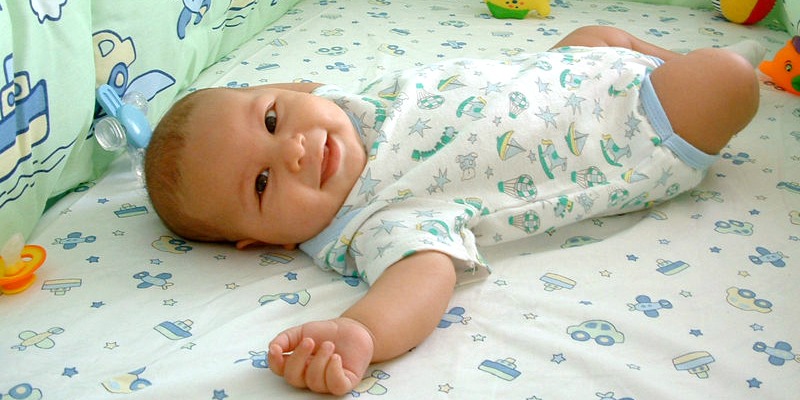 REUTERS
You will not be surprised to learn that parents matter. You might be surprised to learn how much – or, perhaps, to learn that social science has managed to attach precise figures to something as ineffable as a good parent's value.
A 2011 study estimated that parenting (e.g. maternal sensitivity, reading, extracurricular activities, setting expectations) explains 40 percent of the cognitive gap between children at age four -- more than any other factor. With adopted children, researchers found parental education was a better indicator of school performance and behavior than family income or neighborhood wealth.
But there is a persistent and widening parenting gap in America. Rich college-educated families score well on parent quality tests, according to a new paper by Brookings scholars Richard Reeves and Kimberly Howard. But poor, less-educated, and often-single parents are falling short, spending less (and less-quality) time with their kids. Just 3 percent of parents in the bottom quintile – and just three percent of single moms and dads -- scored among the best parents in the time-use research collected by Reeves and Howard.
This is a part of the centripetal spiral of poverty in America – where being poor makes one less likely to marry and less likely to have the resources and time to devote to childcare. This, in turn, makes the child less likely to advance and more likely to slip into the same multi-generational spiral. "You've got all these books about how to be a Tiger Mom and get your son into Princeton and play varsity lacrosse, but the gaps [between the middle and the top] really aren't that great," Reeves said. The ambition to become a Tiger Mom is, itself, a sign that you're a caring parent with high expectations. "The gap that matters is between the poorest and everybody else," he said. "We need to focus on the bottom."
Breaking the vicious cycle requires some sort of intervention – but to understand the parent gap, we first have to understand the marriage gap.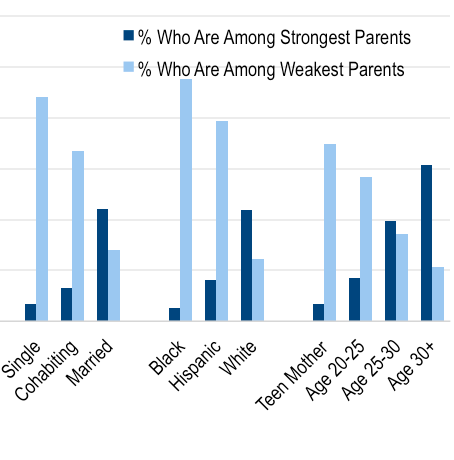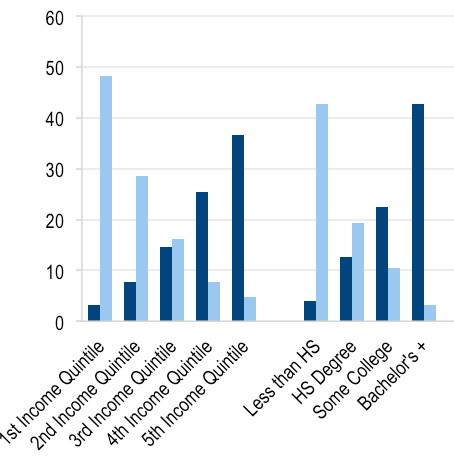 The Marriage Gap
In the last 50 years, single parents have more than tripled as a share of the country's families. They now account for nearly one-in-three households. Practically all of the growth is happening among poor, less-educated, minorities.
Researchers have found that poor single mothers adopt an entirely different approach to childrearing -- one that, in the face of economic hardship, values survival more than achievement. Being poor and starved for time and resources affects the tools parents have to raise their children -- but also, it affects how they see the world in which they're raising their child.
The ironic tragedy of single-parenthood is that the parents most likely to be able to support a child alone are richer parents who are the least likely to be single moms or dads. Indeed, high-income parents talk to their children for three hours more per week than low-income parents. They spend four-and-a-half hours more in "stimulating" places, such as parks or churches, for their infants and toddlers. Richer, college-educated parents don't just spend more on their children; they spend a greater share of their income and time on their children, especially within the top 20 percent of households.