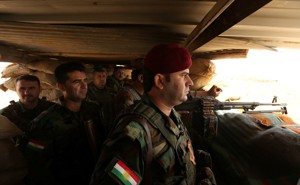 If ISIS Loses Mosul, What Then?
Militants were largely driven from the city during the Iraq War, but they came back. Here's why this time is different.
What 'Reservoir Dogs' Got Right 20 Years Ago: People
Quentin Tarantino may be a blood-and-guts fetishist, but 'Reservoir Dogs' shows his affection toward living, fully intact humans, too.