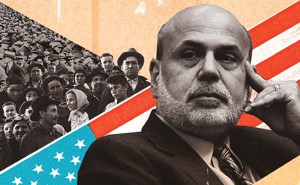 How the Fed Flubbed It
A new book's harsh verdict: Ben Bernanke, the Depression expert, failed to learn from some key history lessons.
The Politically Incorrect Guide to Ending Poverty
In the 1990s, Paul Romer revolutionized economics. In the aughts, he became rich as a software entrepreneur. Now he's trying to help the poorest countries grow rich—by convincing them to establish foreign-run "charter cities" within their borders. Romer's idea is unconventional, even neo-colonial—the best analogy is Britain's historic lease of Hong Kong. And against all odds, he just might make it happen.
'Go for the Jugular'
The untold story of how George Soros's hedge fund made billions by destroying the British currency regime in 1992. Funny how it has a familiar ring today.