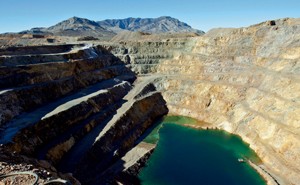 Clean Energy's Dirty Little Secret
Hybrid cars and wind turbines need rare-earth minerals that come with their own hefty environmental price tag.
Gut Reactions
The termite's stomach, of all things, has become the focus of large-scale scientific investigations. Could the same properties that make the termite such a costly pest help us solve global warming?
Waste Not
A steamy solution to global warming