Signing Off
I'm not going to rehearse the manifold victories of Goldblog, or wallow in its setbacks.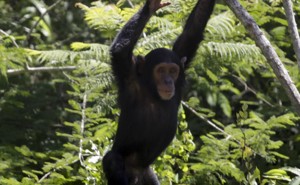 Problem: My Neighbor Is Having Shockingly Loud Sex All the Time
Try blasting recordings of chimpanzees. Our advice columnist to the rescue.
Is This the End of Goldblog?
Watch this space for further developments.
Do You Really Need a Silencer to Kill a Deer?
Silencers have their legitimate uses. But hunting Osama bin Laden is one thing; hunting "varmints" is another.
Remembering Michael Kelly
I miss Michael a lot, not least because he was one of the few funny people in Washington, but also because I miss what he would have written over the past ten years.
Happy Passover
Celebrating the holiday that provided the world with what long ago became its most important, and metaphor-ready, story of human liberation
If Obama Had Given That Speech at AIPAC ...
... quite a few people in attendance would have booed him.
Quick Reactions to the Obama Speech in Jerusalem
For one thing, the President answered the kishka question -- the gut question -- pretty well.
Operation Desert Schmooze, Hi-Tech Edition
Is this the most expensive Birthright trip ever staged?
What Obama Will Tell Young Israelis Tomorrow
Tomorrow's speech could be the moment he pivots to the challenges of the peace process.
Operation Desert Schmooze Commences
The president's mission, to charm the pants off Israelis, seems to be working -- so far.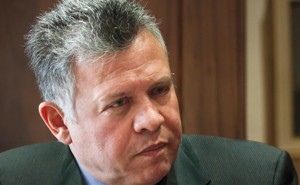 The Modern King in the Arab Spring
Amid the social and political transformations reshaping the Middle East, can Jordan's Abdullah II, the region's most pro-American Arab leader, liberalize his kingdom, modernize its economy, and save the country from capture by Islamist radicals?
What Obama's Ideal Day in Israel Would Look Like, vs. the Dispiriting Reality
If the president had the time to himself, this is how he might spend it.
Greatest Hidden Detail in a New York Times Story of the Past Week
Here at Goldblog, we are keen to find the court records for this particular case.
Samira Ibrahim 'Refuses to Apologize' for Her Tweets
...and the State Department and the White House have narrowly averted a moral and public relations disaster.