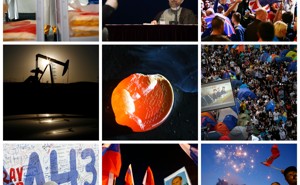 The 10 Biggest International Stories of 2014
From the fall of oil prices to the rise of ISIS, a look at this year's most significant events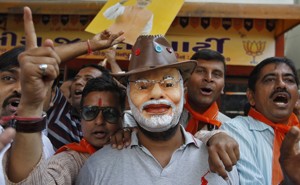 The 10 Elections to Watch in 2014
From Brazil to Turkey, the races that will matter next year
5 More International Stories to Watch for in 2013
Here's why you should pay attention to Nigeria and internet freedom in the coming year.
Are Democrats Now the Party of National Security?
President Obama's campaign is emphasizing his foreign policy record, but it might not last for his party.
Romney on Foreign Policy: Much Criticism of Obama, Few Specifics
The GOP candidate's Republican National Convention acceptance speech gave little attention to foreign policy.
The Challenges, Policies, Wit, and Wisdom of Francois Hollande
Everything you need to know about the newly elected French president.
Mitt Romney's Afghanistan Problem
The war is increasingly unpopular, but the GOP contender has supported it in the past.
Obama's No-Apologies Foreign Policy in the State of the Union
The president made clear he sees his record as point of strength for the coming election.
In Libya as in Iraq, a Dictator's Death Can Bring New Problems
After the killing of Qaddafi, Libya and the supporters of its revolution face some major challenges
We Don't Give Out Foreign Aid to Make People Like Us
Some in the U.S. ask why we give millions to countries like Pakistan and Egypt where we're unpopular, but winning hearts and minds isn't the point
4 Foreign Policy Takeaways From the GOP Debate
On isolationism, Libya, and Rick Perry's "philosophy"
Libya's Premature Victory Celebrations
How we can avert the nightmare scenario