Question for the Ages: Which Version of Águas de Março Really Is the Greatest?
Following an item this week on the world's greatest song, or one of them, some followup discussion on the song…
The Greatest Song Ever Recorded, Now in Pomplamoose Version
OK, there are lots of great songs. But for me this one has always been in the very first tier…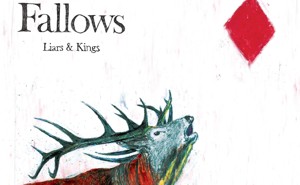 Because We Haven't Heard About My Favorite Coventry-Based Band in a While ...
I could have written this item decades ago if my last name were Smith.
'Music for People Who Have Given Up'
'That's not an opinion, it's a fact.'
On the Pomplamoose Beat: Nataly Dawn Goes Solo
You've been waiting for this news...
Gangnam Style's Broadway Roots
What America's most esteemed choreographer and Korea's biggest celebrity have in common.
All Jobim, All the Time
The surprising connections between a musical genius of the 1960s and a struggling politician of the 2010s.
Readers on the Warpath about 'Tom' Jobim
Which of today's politicians does the great Brazilian composer really bring to mind?
June 23: Embarrassment of Riches in D.C.
A book talk, a music show -- you have no excuse to be cranky or bored
Gil Scott-Heron
A singer whose voice, poetry, and music marked an age
The Really Most Interesting Man in the World
'Wish I lived in the Golden Age'
Dylan, Dowd, Bjork, and Beijing: More on Foreign Artists in China
What's the best way for artists to have an impact?
Dylan, Dowd, and China: Did Bob Really Sell Out?
Americans in America scold Bob Dylan for playing it safe in China. Chinese and Westerners in China say, not so fast.
One More Under the Wire, on the White House Jazz Show
Finding yet more meanings in the State Dinner jazz performance
State Dinner Jazz Concert: The Long Road from Kenny G
Another area of Chinese ascent: jazz!
A Final State Dinner Note
America's classic music conveys a thematic message
Billy Taylor
A great teacher and performer, through a very long and productive career
For Those of You Hungry for Pomplamoose News
Love 'em or hate 'em, for the moment they're turning their efforts toward a charitable end
Talk About Reasons for Giving Thanks!
Pomplamoose goes on-screen in Hyundai's new campaign