Pork Knuckle, German Delight
Some misunderstand this indelicate delicacy. For most American consumers, Pork knuckle is uninviting, and conjures the image of knobby, stringy joints. But it's featured by nearly every brewpub in Germany, and it's great with a Bavarian brew.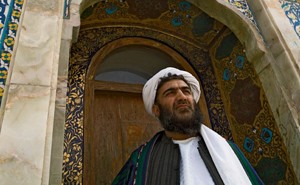 Security Blanket
Afghanistan's most venerable relic faces its greatest challenge.
An Air-Conditioned Nightmare
In Afghanistan, some soldiers are pampered. Should they be?
Bay of Capitalist Pigs
How Havana might change after Castro
I Say Qaddafi, You Say Qadhdhafiy
A look at how The Atlantic navigates the sometimes confusing straits of Arabic transliteration
Among the Kurds
Turkey has begun bombing Kurdish militant training camps near its border with Iraq. In this dispatch, Atlantic editor Graeme Wood describes his encounter with the bookish young radicals who fill the camps.
Riders on the Storm
Can meteorologists armed with supercomputers and a few tons of soot stop a hurricane from reaching the Gulf Coast? Can they stop it without getting sued?
Classify This
The Bush administration's pathological hiding of information
Breaking Away
Serious trouble is brewing in Iraq's one quiet corner: the Kurdish north.
Iran: A Minority Report
Mapping the rise of discontent