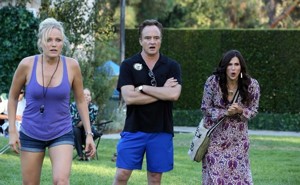 What's Actually Funny About Older Guy/Younger Bride Marriages
Pop culture usually makes fun of intergenerational romances. Modern Family acts like they're totally normal. But ABC's Trophy Wife finds humor in their complexity.
Want Singers to Do the National Anthem Live? Don't Ridicule Flubs
If Beyoncé lip synced, it's in part because America only wants perfection or train wrecks.