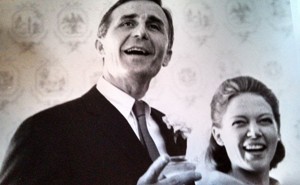 My Parents, the Real Mad Men
As the product of a Mad Men-era ad-agency romance, I know: The show gets the sex right, but fails to portray the love.
How to Admire Leaders Without Thinking They're Infallible
Most leadership disasters stem from honest mistakes made by people with noble intentions but flawed judgment.
Furious George: The Rhetorical Might That Mitt Is Missing
Romney's father dubbed business leaders "political eunuchs" and railed against giant cars and corporations in a spate of bold speeches in the '50s and '60s.