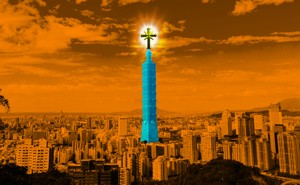 The Curious Rise of Scientology in Taiwan
A church facing setbacks elsewhere finds an unlikely foothold.
The World According to Xi Jinping
China's president has staked his reputation on fulfilling the "Chinese Dream." Here's what he envisions.
Ideas of the Year
A look at some of 2010's most remarkable thinking
What Does Beethoven's Ninth Symphony Mean?
Harvey Sach's new book, "The Ninth: Beethoven and the World in 1824," sheds new light on an old question
When Classical Music Sends Chills Down Your Spine
Why do some pieces cause a physical reaction in the listener? Seven works that will make your hair stand on end.
Out of the Concert Hall, Into the Night Club
What do classical music and electronica have in common? A lot, actually.
The Harpsichord: Where Bach Meets Eminem
An exploration of the instrument's legacy in classical music and its continuing influence today on everything from rap to rock.
What Stephen Strasburg Has in Common With a Violinist
Like athletes, musicians must meet physical requirements to excel in their field. The third in a series on appreciating classical music.
How to Listen to Classical Music, and Enjoy It
The second in a series on how to appreciate Mozart, Bach, and Beethoven in an age of Radiohead, Outkast, and Animal Collective
Nicholas Carr on the 'Superficial' Webby Mind
An interview with the technology writer about his new book, The Shallows, and the Internet's effect our brains
The Secret to Classical Music: It's Just Music
If you're under 30, you probably don't listen to much Bach. The first in a series of posts about why you should.
Food Fight: Kraft Versus Cadbury
The American giant attempts a hostile takeover of the British candy company. What's at stake?
The Rise of the Professional Blogger
The blogosphere was supposed to democratize publishing and empower the little guy. Turns out, the big blogs are all run by The Man.
Finding a Place for God
Atlantic contributors from throughout the past century question the value of religion in a scientific world.