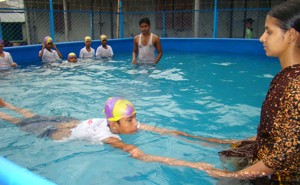 The Low-Lying Country Where Drowning Is the No. 1 Killer of Kids
In Bangladesh, water is everywhere. So why can't children learn to swim?
1,100 Pounds of Matzo in Kathmandu: Welcome to the World's Largest Seder
In what has become an annual tradition, hundreds of Israeli travelers gather in Nepal to celebrate Passover -- with plenty of kosher wine.
The New Leader of Tibetans on the Dalai Lama, China, Harvard, and More
An interview with Lobsang Sangay, prime minister of the Tibetan government-in-exile