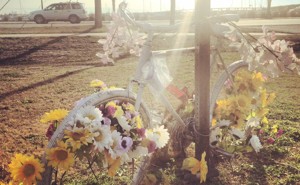 Braving the Deep, Deadly South on a Bicycle
Cyclists are 10 times likelier to be killed in South Carolina than in Oregon. What makes southern roads so treacherous?
Carbon Copy: Why China's Air-Pollution Problem Isn't Unique
Bad air is a scourge of many developing countries, not just China.
Soundscapes of Smog: Researchers Let You Hear the Pollution of Cities (Literally)
*Listen* to some of America's most pristine and polluted airways.